Sales Outsourcing Netherlands - Value Tech Everyday
Value Tech Everyday supports CFO's in understanding and managing IT costs! After performing a Market Scan Netherlands, Value Tech Everyday contracted NextSales through a Sales Outsourcing to act as their Sales department.
IT is getting to the core of every business. Whether it is about information, production, or e-Commerce there's no way of getting around it. This also means a significant amount of money needs to be allocated to maintaining existing and building new IT solutions. For many companies the IT budget can't keep up with the growing need while at the same time it's unclear if the money is well spent.
Value Tech Everyday helps you leveraging your budget to the max. They understand IT and Finance and are able to evaluate and explain the added value and costs, helping you get the most from your budget!
Get acquainted with Value Tech Everyday
CFO or CIO, financial controller or product owner? Successfully managing the financials of your IT organisation is all about collaboration. That's why we create cross-functional partnerships early in the IT planning and control cycle to make decisions faster and with fewer headaches. Whether it's a run or change budget, you have to make decisions on IT collectively all the time. Let us guide you in making better decisions. Learn on the job or want us to do a turn-key assignment? It's up to you.
Value Tech Everyday and NextSales
NextSales has been contracted to support Value Tech Everyday's growth. Our first focus area is The Netherlands, however we are determined to support Value Tech Everyday's growth all over Europe. Within the Sales Outsourcing we will plan meetings with potential clients and partners. We will support all relevant follow-up activities (presentations, proposals, contract negotiations et cetera).
To define the appropriate prospect base and related messaging we first performed a Market Scan for The Netherlands.
Based on the results of our Market Scans we will approach prospects through our NextSales Ambassador Network, Social Media and Calls & e-mails.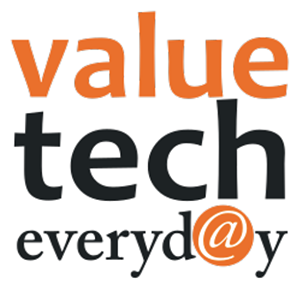 Interested in Value Tech Everyday's proposition?